Drywall Repair and Pink Colored Walls
Scott Pfleeger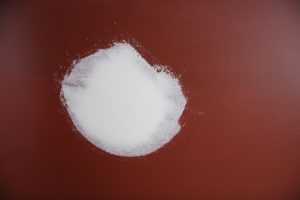 When you are hired to patch a wall are you identifying blemishes, cracks, dings or small nail holes that need attention even when the customer makes no mention of it. If you are not identifying these blemishes you may want to consider it. Identifying areas of a wall or ceiling that you were not originally hired to fix or perhaps missed on the initial walk through with the customer will still need fixed for the surface to match. More importantly you must always take responsibility for the end product finish and be professional in your day to day efforts.
Having been hired recently to patch 10 rooms in a home being put on the market in spring of 2019 I may have underestimated the amount of work needed to a few walls in the estimate. Mostly all wall work. After submitting our estimate we had scheduled and started the project. Upon a closer look there were a lot of small nail holes, dings and imperfections on a few of the walls that we had not initially bid for but know will need addressed to look right. We began by fixing the larger holes and the peeling paint on these walls. But these walls required more attention, time and effort. We decided to completely skim coat these walls in order to fix all the little holes and dings that were in them. Im blaming not seeing them initially on the dark pink colored paint on the wall. More work than we had planned on but the end result is always the same for us. A new looking wall.
Are you taking ownership of the existing ceilings and walls you are hired to repair? For us it is a no brainer. We try to provide the very best service of anyone in town. In that our ceilings and walls always look as tight as possible. For anyone who looks at their next drywall repair project make sure to really eyeball each surface and determine the amount of time needed to get the walls and ceilings looking good. This post is brought to you by Los Angeles Drywall Repair Pros http://www.drywallrepairla.com